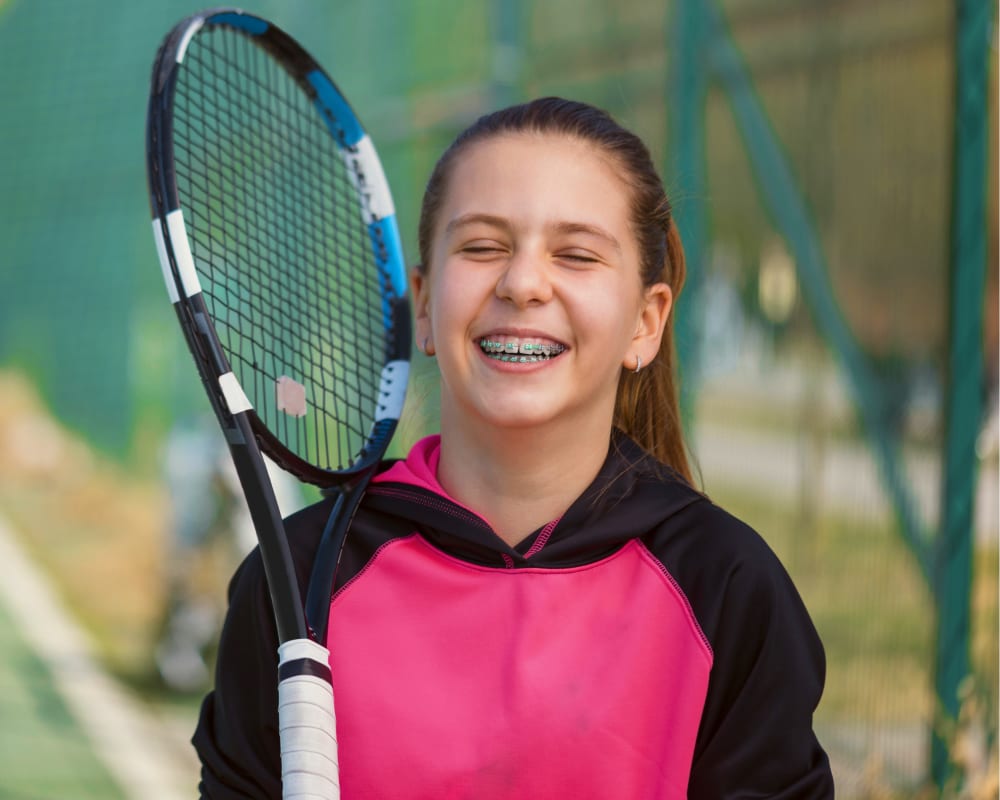 Orthodontic Treatment with Braces
Braces are an orthodontic treatment method used to help our patients achieve a straighter smile and better oral health.
Treatment with braces has many potential health benefits. It helps properly align your teeth so that biting, chewing and speaking is easier. In addition, straighter teeth are often easier to clean and are less likely to sustain uneven wear and tear over time.
As you or your child begin and progress through your braces treatment, we are committed to helping you feel at ease and providing a positive orthodontic experience.
We understand that starting an orthodontic journey can be a daunting experience, so we strive to answer all of your questions and address any concerns in a calm, friendly and inviting environment. We are committed to working at your pace and explaining each step of the process.
What Are Braces?
Braces are made up of brackets and wires that work together to gradually shift your teeth into their proper positions by applying constant, gentle pressure.
The Benefits of Straight Teeth
Although you may be considering braces for aesthetic reasons, it is important to understand the health benefits associated with braces. Straight teeth can help you effectively bite, chew and even speak.
Properly aligned teeth may also contribute to overall oral health, as they can be easier to brush, clean, and floss. The ability to take better care of your teeth through proper oral hygiene may help prevent future cavities and periodontal disease.
It's normal to feel anxious about undergoing orthodontic treatment. The team at myORTHODONTIST will be with you each step of the way to help things go according to plan and answer all your questions.
Determining If You Need Braces
There are a number of malocclusions (misalignments) of the teeth and jaws that can be treated (completely or partly) by braces. These include overbite, crossbite, overjet and crowded teeth.
Your orthodontist will perform a clinical examination of your mouth and jaw to determine the nature and severity of your orthodontic condition and recommend treatment accordingly.