Why Consider Invisalign Treatment?
For teens and adult patients who want a straighter smile, Invisalign helps to correct orthodontic issues while offering the appearance of not wearing any braces.
Invisalign can also offer a treatment option for other conditions, including sleep apnea and airway issues.
For young children, Invisalign is often incorporated into Phase-1 treatment which focuses on guiding jaw development and preventing more invasive treatment later in life. Additionally, Invisalign can help address other conditions and behaviours in young children.
If you'd like to learn more about Invisalign treatment, we invite you to book a consultation. There is no obligation!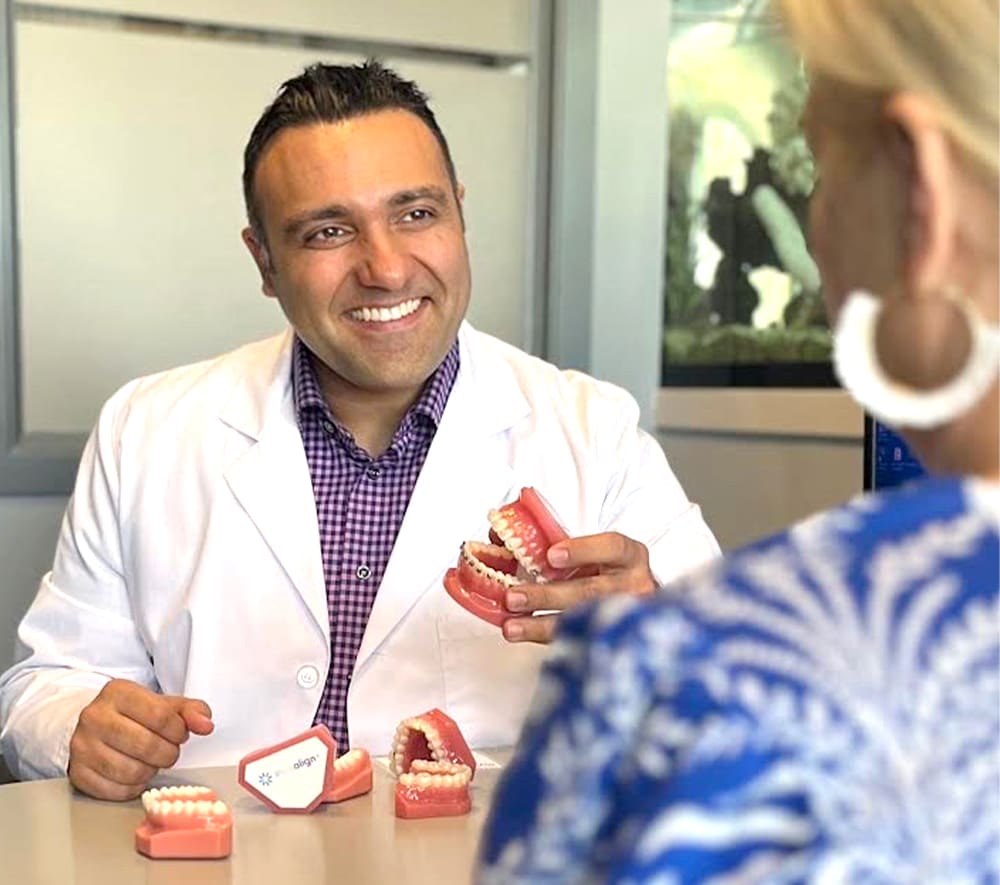 Your Diamond Plus Invisalign Provider
At our myORTHODONTIST offices, we are privileged to have the guidance of Dr. Aly Kanani who is among the top 1% of Invisalign practitioners worldwide. Dr. Kanani is very passionate about the oral health and cosmetic benefits that Invisalign clear aligners can offer our patients – at a price comparable to traditional braces.
What To Expect From Invisalign in Vancouver, BC
For more information, browse our Invisalign FAQs.
Initial Consultation
At your first consultation, we'll determine if Invisalign is the right treatment for you.
Digital Smile Preview
With our 3D scanner technology, you'll see what your new smile may look like – in real-time. 
Custom Treatment Plan
Each Invisalign treatment plan is customized for the patient – so yours will be uniquely yours! 
Minimal Appointments 
You manage the changing of your Invisalign trays – we'll see you at key points in your treatment.