Healthy Smiles for Teens
By age 12, most (or all) of your permanent teeth have usually erupted and are in place. At this time crooked teeth, gaps and "bad bites" are easily detected by an orthodontic specialist. Because these types of problems rarely correct themselves, the early to mid teen years are a great time to undergo orthodontic treatment.
Orthodontic treatment can have tremendous advantages for a teenager's self-confidence and self-image, but there's much more to it than that. A straighter and more even smile doesn't just look good, it has oral health benefits as well.
Orthodontic treatment for teens at myORTHODONTIST focuses on correcting bite functionality and comfort, improving teeth alignment and improving aesthetics.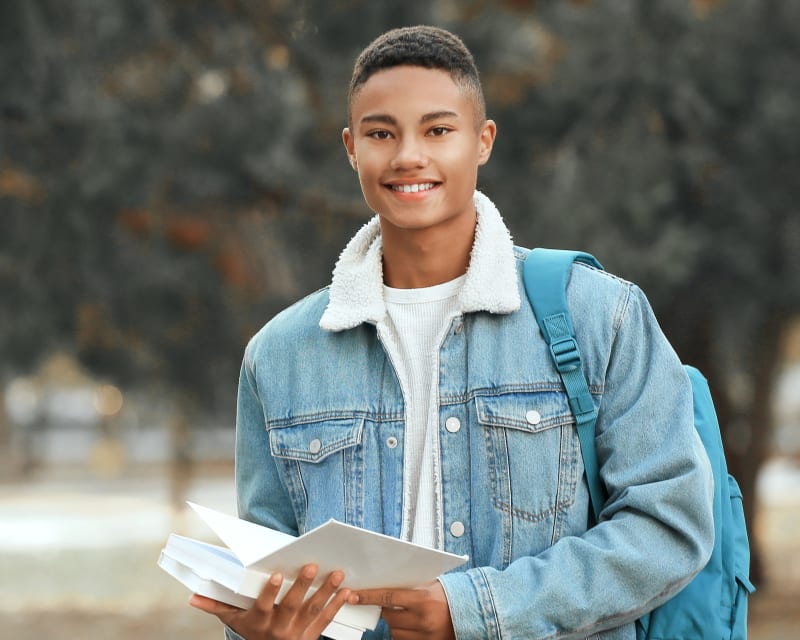 Treatment Options for Teens
Dental braces can have a reputation for causing discomfort and affecting speech. But don't worry! Braces don't have to mean those things, and there are many orthodontic treatment options for you to choose from.